Red Whale is honored by our positive guest feedback and support from the Cincinnati community.
"This space is the cleanest, coolest, and most stylish space I have stayed in so far. Highly recommend and the view is just amazing!"
"I selected this place because of the beautiful pictures on Airbnb for a short, weekend trip to explore Cincinnati. The home is even more stunning in person, and the interior design is exquisite. Red Whale not only creates a beautiful space, but a welcoming experience with sweet personal greetings on the chalkboard and plenty of travel amenities. It is literally steps from restaurants and bars and Mt. Adams and within ten minutes of all my favorite local hubs for entertainment."
"This was a great experience! We rented this home for a girls night to celebrate an upcoming wedding. This home was perfect for us! The home is beautiful and exquisitely decorated. It has an awesome view of the Ohio river and downtown Cincinnati, with a very large deck to view it from. It is in a great location near lots of things to do. We appreciated all of the amenities, such as coffee, water, etc. and their hospitality in always responding very quickly to our texts and emails. We also appreciated all of their welcoming touches, such as an adorable slate welcome sign in the kitchen, all of the beautiful lighting and clean smelling air fresheners. This home is absolutely beautiful, very clean and we ALL loved the decorating! We all thoroughly enjoyed this home and had a wonderful experience! We will definitely be back!!! THANK YOU! :)"
We needed a place to stay while we were in town for 10 days to be seen at Cincinnati Children's Hospital. For such a long stay, this place served as a wonderful home. The beds were very comfortable. It was beautiful, clean, spacious, comfortable, and the location couldn't have been more perfect. Every detail was so well thought out and the design was so nice. The backyard was awesome and looked so beautiful especially at night. Parking was never an issue. Mt. Adams was such a lovely neighborhood to be in.
"This apartment is sooo beautiful! I booked it for photoshoots, and it was beyond my expectations! I loved it so much. Super clean, amazing design & decor, and Jane was very helpful! Wish I could've stayed longer."
Follow Red Whale Rentals in the News...

A LOCAL INTERIOR DESIGNER IS SPRUCING UP CINCINNATI'S AIRBNB SCENE
By Lisa Murtha -February 18, 2019
Local interior designer Michele Campbell is classing up the Cincinnati Airbnb scene with her own upscale rentals in Mount Adams, Red Whale Rentals. She started by renting out her rustic-chic home but quickly realized there was a greater demand. Now she owns and rents three properties in Mount Adams, each named after their iconic streets: Overlook, Celestial, and Gregory. The houses contain two units that can be rented together or separately. The grande dame of the group is the Overlook, which sleeps ten and offers panoramic city views...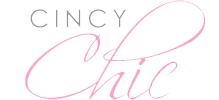 RED WHALE RENTALS - Read more about a local interior designer who's giving visitors the chance to stay in her well-designed luxury Mt. Adams homes.
Socialby Sara Elliott - Jan 28, 2019
Michele Campbell is the founder of Red Whale Rentals, a collection of luxury spaces in the heart of Mt. Adams.
Ideal for corporate travelers, bespoke events, photo shoots, staycations, and more, Red Whale Rentals offers the proximity of the city, the nightlife, and the attractions without the hotel feel.
Campbell is a Cincinnatian and is a renowned local designer with more than 30 years experience in the design industry. She saw a need for spaces in the city that could be rented out to travelers that felt like home – not just another hotel....

These Mt. Adams Properties Create The Ultimate Short-Term Rental Experience
DECEMBER 20, 2017
by LEAH ZIPPERSTEIN
hese days, there's no shortage of cool places to live in Cincy. But how about places to stay in the short term? We do have some adorably chic boutique hotels like 21c or Hotel Covington, but at the end of the day, those are still hotels. What if you ache for something a little cozier? Don't worry, I wouldn't lead you down this rabbit hole without delivering the goods.
Let us introduce you to Red Whale Rentals, the creative vision of Michele Campbell, who's a designer by trade. Red Whale Rentals offers short-term rentals for those who want a different kinda overnight stay....